Make and Take for TEA Texas Reading Academies
ESC Region 13
6 CPE Credits
$135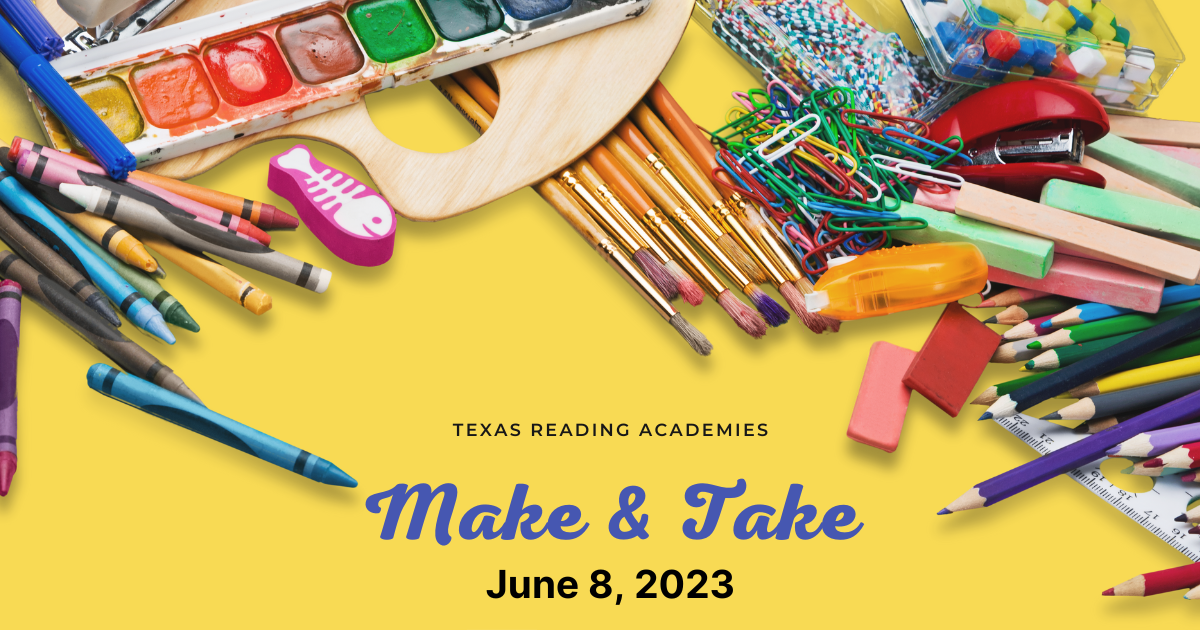 Are you currently taking or have taken Texas Reading Academies?

This Make and Take workshop provides teachers with hands-on lessons and activities directly aligned with HB3 Reading Academies and TEKS that support all learners. This course addresses the following:
Science of Teaching Reading
Establishing a Literacy Community
Using Data to Inform Instruction and Tiered Levels of Support
Oral Language and Vocabulary
Phonological Awareness
Pre-Reading
Decoding, Encoding, and Word Study
Reading Fluency
Reading Comprehension
Written Composition
Great opportunities to collaborate with peers across our region and build your Literacy Community
All participants receive resources and materials to use immediately in the classroom to support learning from the TXRA modules - including a K-5 ELAR TEKS Handbook!
Register for this upcoming event
Sign up for this event on our E-Campus course catalog.
Register
Register for this upcoming event
Need to get in touch?
Contact a member of our team for more information.
Jackie Moore, 512-919-5485