Child Find Posters: English and Spanish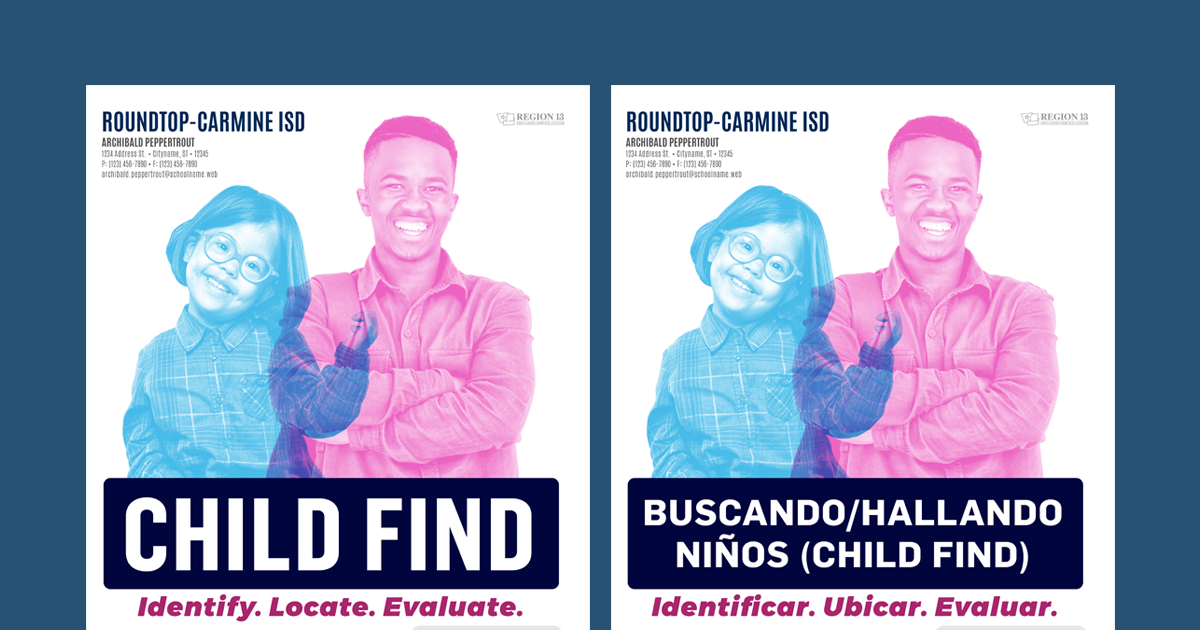 Identify. Locate. Evaluate. The Child Find Purpose and District Child Find Contact Information Poster ensures this information is easily visible and accessible using a customized, informative poster.
Child Find contact information is required to be readily available for parents, staff, students, and visitors. This poster will be customized to reflect:
District name
Child Find representative contact name
Address
Phone number
Fax
Email
Request your free 11 x 17" pdf downloadable poster
Use this form to request your free poster in English or in Spanish. Once you submit the form, you will receive a PDF with the poster.
Make sure to complete each item on the form exactly as you want it to appear on the poster as this system merges the information on form with the poster template.
If you do not receive the poster PDF or have questions, please contact child_find@esc13.txed.net.
Request your free poster
Need to get in touch?
Contact a member of our team for more information.
Lori Merrell, 512-919-5424