Sentence Stems for Academic Conversations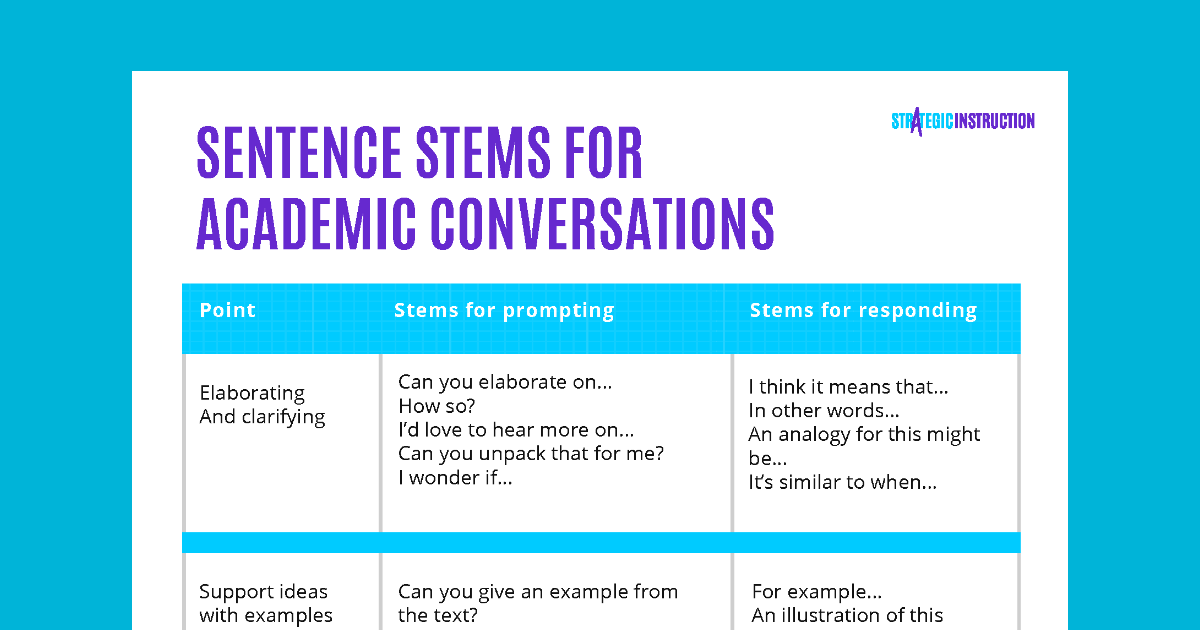 If you've never used them before, sentence stems are a scaffold which help students respond to questions and prompts using complete sentences. They're super simple tools to use and highly effective when it comes to getting your students to start having more academic conversations. As a bonus, when you provide this scaffold to your students, it takes off some of the pressure they might feel having to think of a unique way to respond every single time.

This free downloadable guide includes sentence stems for elaborating and clarifying, supporting ideas with examples, building on ideas, paraphrasing, and synthesizing information. They're designed to help boost your students' classroom conversations and are based on the work of Academic Conversations by Jeff Zwiers and Marie Crawford.
Download your free copy to get students talking
Check out our Sentence Stems for Academic Conversations resource to use in your classroom.
Get the resource
Download your free copy to get students talking