Associate of Art in Teaching for Adult Learners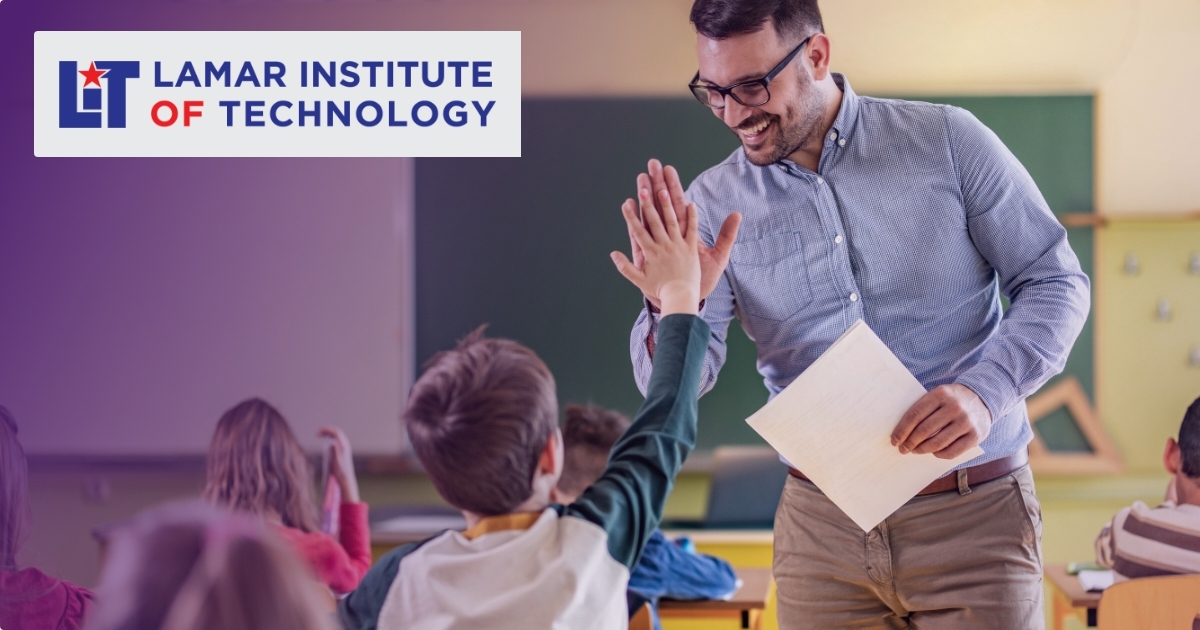 Further Your Education, Advance Your Career

Lamar Institute of Technology, Abilene Christian University, and Education Service Center Region 13 have partnered together to offer a unique experience for regional and district staff and community members starting on their educational journey. Our partnership offers dynamic, interdisciplinary programs to help you earn degrees and certifications to enhance your career options and prepare you to give back to your educational community.
Learn with your peers
Whether you are interested in earning your Associate of Arts in Teaching and/or paraprofessional certification to support teachers and students in the classroom, or if you are ready to jump into the role of a teacher by completing your Associate degree and then completing an additional two years to earn a Bachelor of Science in Integrated Studies and your teaching certification, this partnership has options for you.
Connect your goals with your strengths and expand your role by joining a cohort of educators intent on expanding their own learning goals while elevating the teaching profession as a whole. Your first step is determining your current goals.
Earn an Associate of Arts in Teaching
Are you interested in entering the education profession? Have you graduated high school and are eager to expand your own learning? Do you have some college credit but would like to finish an Associate degree and start working in the classroom as a paraprofessional or education aide?
An Associates of Art in Teaching is an online program designed to fit into your current schedule. Courses are online and asynchronous to fit with your current work schedule. Courses to provide you with the resources to become a paraprofessional will be integrated into your journey so you can begin working in the classroom to support students.
After completion of your Associate degree, you can transfer credits to a university to earn your Bachelor of Science in Integrated Studies. Not only will you earn 60 more credit hours to get your degree, but some courses are being designed specifically for the ESC Region 13 cohort to provide an opportunity to earn your teaching certification through the ESC Region 13 certification program as you finish up your degree.

Learn more
Visit LIT's website to view the degree plan.
Learn More
Learn more
Need to get in touch?
Contact a member of our team for more information.
Sally Partridge, 512-919-5220