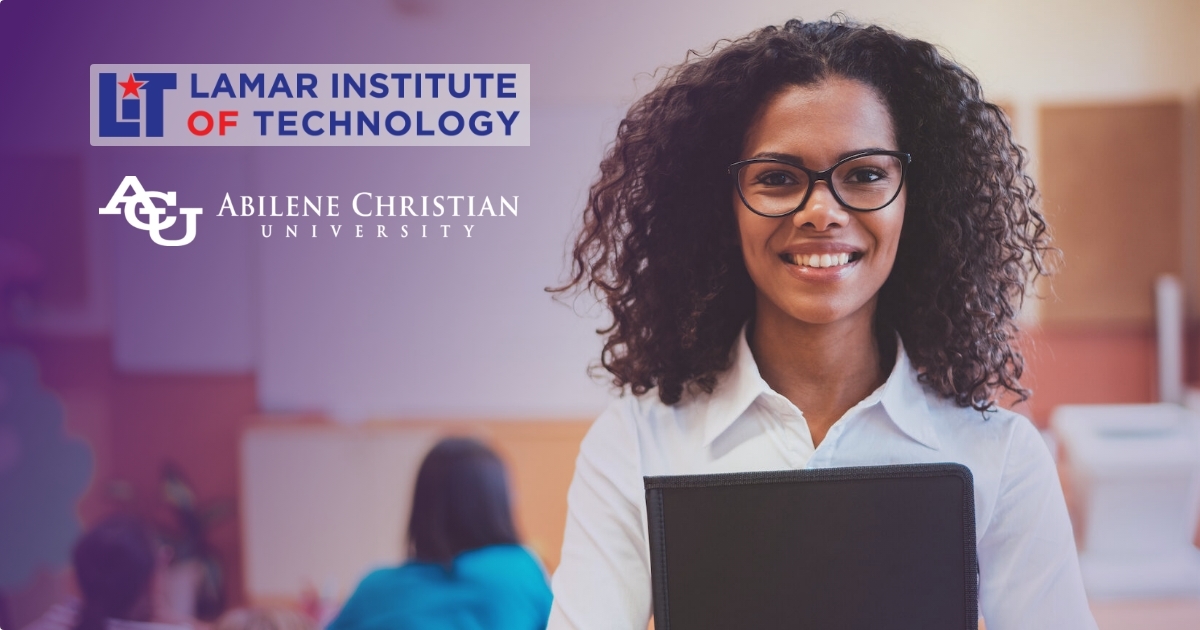 Raising the Next Generation of Educators
Working together to elevate the next generation of Texas educators, Education Service Center Region 13, Lamar Institute of Technology (LIT), and Abilene Christian University (ACU) have partnered together to create the Classroom to Career Teaching Track. This innovative program offers students the opportunity to earn their associates degree, obtain their paraprofessional certification, and enter the workforce – immediately upon graduating high school. In as little as two additional years, they will be eligible to become a fully
licensed teacher.
Creating Licensed Teachers Faster
Preparing your students for a brighter future, the Classroom to Career program will challenge how they think critically and grow into goal-oriented individuals focused on serving others while becoming a crucial part of the education staff in your district.


Benefits and Requirements
Districts
Benefits:
Expand educator CTE pathway and increase access for dual credit opportunities
Develop pool of paraprofessionals and create a student to teacher pipeline
Address targeted CCMR attainment
Requirements:
Recruit students to participate in Education and Training CTE pathway
Collaborate with ESC Region 13 and Lamar Institute of Technology (LIT) to facilitate course scheduling and instruction
Provide time and funding for paraprofessionals to attend LIT courses to complete Bachelors degree and teacher certification
Students
Benefits:
Graduate with a paraprofessional or Educational Aide certification, Associate Degree, and/or college credit hours
Immediate employment within district as paraprofessional (vacancy-dependent) with time for continued education
Opportunity to earn bachelors and teaching certification
Requirements:
Participate in CTE Education and Training pathway
Complete certification and serve as a paraprofessional within district
Earn bachelors and teaching certification and commit to teaching with the district for an agreed number of years
Teachers
Benefits:
Option to become accredited by LIT to teach dual credit courses (Masters degree required)
Opportunity to participate in higher education courses to earn Masters degree
Stipend for teaching dual credit courses
Requirements:
Work with LIT and ESC Region 13 to provide CTE and dual credit courses to students
Serve as classroom facilitator (if not teacher of record)
Mentor student participants
Learn More
See how the Classroom to Career program can help your District!
Learn More
See how the Classroom to Career program can help your District!
Need to get in touch?
Contact a member of our team for more information.
Sally Partridge, 512-919-5220